Sometimes the small parts of big machines are the most import for the overall result. We deliver small parts with best quality: Nozzles from FABINY GmbH. You find our products in the paper industry, the cleaning industry and in snowmaking systems.
HIGH-PRESSURE NOZZLES
Fabiny GmbH offers you a wide range of state-of-the-art high-pressure nozzles.
TRIM SQUIRT NOZZLES
Fabiny GmbH delivers a major variation of high-quality trim squirt nozzles.
PUMP SYSTEMS
For the present our pump systems complete the product range of the Fabiny GmbH.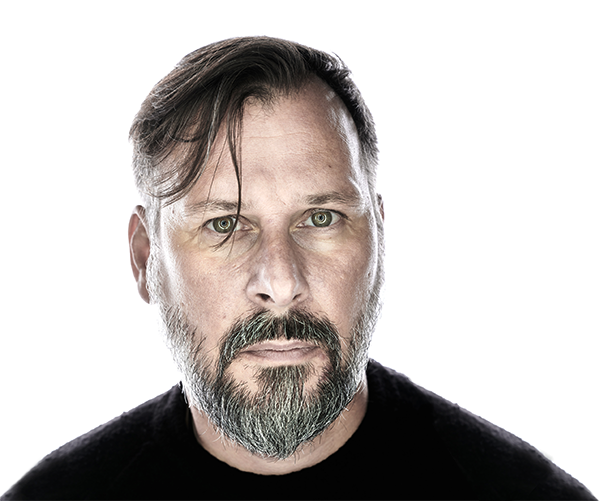 "SETTING
A NEW
BENCHMARK"
CEO


LUTZ FABINY

Fabiny lean technologies is a manufacturer of high-pressure nozzles, trim squirt nozzles, edge trimming units and pump systems for the pulp and paper industry. Years of experience and continuous development are the cornerstones of our high-precision operations and the quality of our products.

We know it is substantial for a machine with complex functions to be equipped with high-grade components. It is essential to achieve excellent performance results. Upon intelligent lean production processes, we manufacture premium quality products and set a new benchmark in the global marketplace.

We identify trends in technology early on and create premium product solutions. Only in this way, together with our customers we can achieve a successful future.
WORKING BETTER. TOGETHER!
With our partners worldwide we provide the best solutions and support for you.
---
Europe
Germany
Joh. Clouth PaperTec GmbH
Johann-Clouth-Straße 1-5
42499 Hückeswagen
Bernd Fröhlich +49 151 72611153
Tobias Müller +49 175 1104627
Peter Weber +49 151 72505540
mail@fabiny.de
www.clouth.com

Austria
Joh. Clouth PaperTec GmbH
Johann-Clouth-Straße 1-5
42499 Hückeswagen
Bernd Fröhlich +49 151 72611153
Tobias Müller +49 175 1104627
Peter Weber +49 151 72505540
mail@fabiny.de
www.clouth.com

Belgium
ODL Paper Service
1, rue d'Inval
80430 Le Mazis
+33 6 35 92 58 83
mail@fabiny.de

Finland
Runtech Systems Oy
Kastarintie 27
35990 Kolho
+358 3 471 1000
mail@fabiny.de
www.runtech.fi

France
ODL Paper Service
1, rue d'Inval
80430 Le Mazis
+33 6 35 92 58 83
mail@fabiny.de

Italy
Battiston s.r.l.
Via 11 Settembre 2001, 4
10074 Lanzo Torinese
+39 0123 322500
mail@fabiny.de
www.battistonsrl.com

The Netherlands
ODL Paper Service
1, rue d'Inval
80430 Le Mazis
+33 6 35 92 58 83
mail@fabiny.de

Poland
Haef Technologia Filip Harkot ul. Wioślarska 13
86-005 Przyłęki kujawsko-pomorskie +48 722 222 533
mail@fabiny.de

Portugal
BTF System, S.L. Pau Alsina, 55, Esc. 2, Entlo. 3ª
08024 Barcelona +34656468838
mail@fabiny.de

Spain
BTF System, S.L. Pau Alsina, 55, Esc. 2, Entlo. 3ª
08024 Barcelona +34656468838
mail@fabiny.de

Sweden
AB Öfvergard & Co Jakob Westingsgatan 2 11220 Stockholm
+46 8 654 11 90
mail@fabiny.de
www.ofvergard.se

Switzerland
Joh. Clouth PaperTec GmbH
Johann-Clouth-Straße 1-5
42499 Hückeswagen
Bernd Fröhlich +49 151 72611153
Tobias Müller +49 175 1104627
Peter Weber +49 151 72505540
mail@fabiny.de
www.clouth.com

Turkey
BOZOK Mümessilik Mkina Kimya Sa. ve Tic. A.S. Caddebostan Mah. Gökce Sok. No.8 D.1
34728 Kadiköy / ISTANBUL +90 216 385 94 99
mail@fabiny.de
www.bozokas.com.tr

America
USA
Runtech Systems Inc.
2415 State Barn Road, Suite 204
Cumming, GA 30040
+1 (770) 205-7494
office.na@runtech.fi
mail@fabiny.de

Canada
Runtech Systems Inc.
2415 State Barn Road, Suite 204
Cumming, GA 30040
+1 (770) 205-7494
mail@fabiny.de
www.runtech.fi

Brazil
Kartha Maquinas e Equipamentos Ltda.
Rua Charles Darwin 257
04379-072 Sao Paulo
+55 11 98537-1616
mail@fabiny.de
www.kartha-br.com

Brazil
AJJET Parts Products and Services
Avenida Alvaro Guimareaes, 710
09700-000 Sao Bernardo do Campo Sao Paulo
+55 11 40445535
mail@fabiny.de

Chile
Alvaro Olmos Fredes Andersfor Calicán Sur 2142 San Pedro de La Paz
+56 9 9872 5660
mail@fabiny.de

Mexico
GP MACHINERY DE MEXICO S.A. DE C.V.
Av. Tecamachalco No. 151-B
Col Lomas de San Isidor CP 11650
+52 55 56 60 54 32
mail@fabiny.de
www.gpmachinery.com

Asia
China
汉思福德(苏州)测控技术有限公司
中国 江苏省 昆山市 祖冲之路1666号 清华科技园科技大厦203 邮编 215300
+86 512 57385771
mail@fabiny.de

Hansford (Suzhou) Measuring & Controlling Co.,Ltd.
Room 203, Tsing Hua Science and Technology Park, Zuchongzhi Road, Kunshan, 215300, Jiangsu, China
+86 512 57385771
mail@fabiny.de


India
NEW HORIZON ENTERPRISES
#57, TP Venugopal Layout, 10th Cross, Hebbal Post
560 024 Bangalore
mail@fabiny.de
+91 98452 16912

Indonesia
FABINY GmbH Am Marktplatz 3
77799 Ortenberg +49 781 967571-35
mail@fabiny.de
www.fabiny.de

South Korea
B:on Korea Inc.
201ho, Shinwon Billa
86-8 Badkal1dong, Manangu
430-801 Kyunggi Province
+82 10 4312 6553
mail@fabiny.de

Africa
Egypt
Nile Foreign Trade Co.
7. Idreasy st. Roxy
11341 Heliopolis / Cairo
+20 222 908678
mail@fabiny.de

South Africa
H.F.P.D. Sales&Service
40 Durnford Avenue, La Lucia
4051 Durban
+27 31 562 1451
mail@fabiny.de

Middle East
Saudi Arabia
Nile Foreign Trade Co.
7. Idreasy st. Roxy
11341 Heliopolis / Cairo
+20 222 908678
mail@fabiny.de

UAE
Nile Foreign Trade Co.
7. Idreasy st. Roxy
11341 Heliopolis / Cairo
+20 222 908678
mail@fabiny.de